Fact Check: Is Cassidy Hutchinson 'On Record' About Trump Job After Jan 6?
Former Trump White House staffer Cassidy Hutchinson has faced significant scrutiny since her testimony during the January 6 hearings.
Hutchinson, who was an aide to White House Chief of Staff Mark Meadows, alleged to the House Select committee hearing that former President Donald Trump lunged at Secret Service personnel and tried to take the wheel of the presidential limousine in the lead-up to the Capitol riots, among other allegations.
Trump says Hutchinson's claims, made under oath, are false and downplayed her role in his team.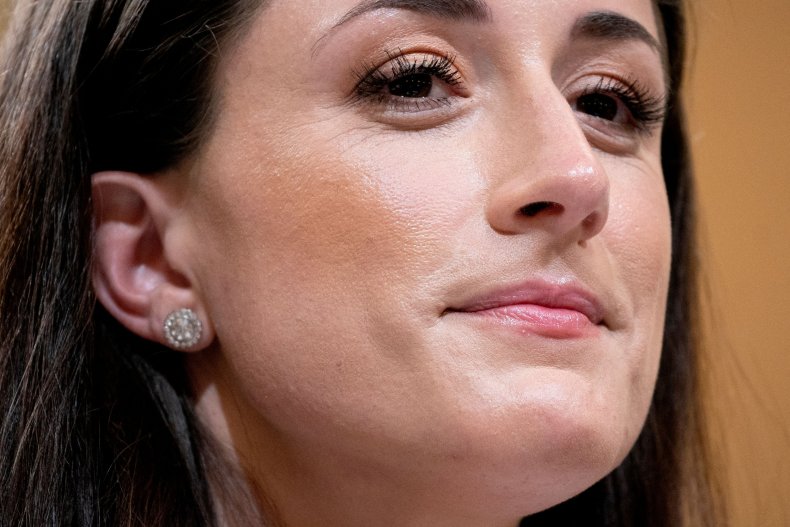 Among Trump's rebuttals are that he refused Hutchinson's requests to join him among other staffers at his Mar-a-Lago retreat after he lost the 2020 presidential election.
This has led some to examine the depth of Hutchinson's involvement in his team around January 6 and what actions she took in response to the riots.
The Claim
A tweet, posted on June 29, 2022, claims that Hutchinson had gone on record just a week after the January 6 riots to say that she was going to work for Trump at Mar-a-Lago.
This and similar tweets have received tens of thousands of engagements since Hutchinson testified to the House Select committee.
The Facts
The extent of Hutchinson's professional relationship with Donald Trump may yet face further scrutiny as the January 6 hearings continue.
The former president has already claimed via his Truth Social app "I hardly know who this person, Cassidy Hutchinson, is, other than I heard very negative things about her (a total phony and 'leaker'), and when she requested to go with certain others of the team to Florida after my having served a full term in office, I personally turned her request down."
Furthermore, there are suggestions the Secret Service may testify against Hutchinson's account of events.

However, we cannot find evidence that Hutchinson said on record after January 6, 2021, that she would be working with Trump at Mar-a-Lago.
The closest these claims came to is an article published by Bloomberg (paywalled) on January 15, 2021, detailing Trump's plans to fly to Mar-a-Lago on the morning of Joe Biden's inauguration. The report names Cassidy Hutchinson among a group of Trump aides who "may work for him after the White House."
The sources cited in the article were "people familiar with the matter" who "asked not to be identified because he hasn't made them public and might change his mind."
The full list also included "Nick Luna, the director of Oval Office Operations and Trump's 'body man;' Molly Michael, a deputy assistant to Trump... [Nick] Luna's wife, Cassidy Luna, a deputy assistant to the president, may work for Kushner."
Of what little other information is available about Hutchinson prior to the January 6 committee hearings is a Reuters news report from March 19, 2021, about her boss Mark Meadows' visit to a voter signature audit following the 2020 presidential election.
The article refers to an allegedly leaked email from Hutchinson, sent to Georgia Deputy Secretary of State Jordan Fuchs about Meadows' visit.
According to Reuters, Hutchinson did not respond to requests for comments.
However, neither of these articles (nor other records elsewhere) show Hutchinson publicly stating any plans to work at Mar-a-Lago after the Capitol riots.
Even if Hutchinson made these comments to others privately or to other White House/Trump officials, they are not a matter of record as the tweets suggest.
The fallout of the Select Committee hearings presents a growing concern for Donald Trump. In an interview on NBC, D.C. Metropolitan Police Officer Daniel Hodges said that the former president "set us up" on January 6, referring to himself, fellow officers, members of Congress and former Vice President Mike Pence.
Hodges previously spoke to the committee about the experiences of the Capitol attack, referring to rioters as "terrorists."
Cassidy Hutchinson's lawyers have been approached for comment.
The Ruling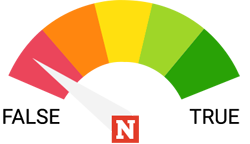 False.
Some new reports from January 2021 stated Cassidy Hutchinson was among a list of potential staffers who may continue working for Donald Trump after he left the White House. However, there is no evidence that Hutchinson publicly stated she would be working at Mar-a-Lago after the U.S. Capitol riots on January 6, 2021.
FACT CHECK BY Newsweek's Fact Check team