Gas Station Unknowingly Filling Customers Tanks With Diesel Sparks Outrage
Several customers on Thursday unknowingly filled their gas tanks with diesel fuel instead of unleaded gas in LaFayette, Georgia. Now the gas station owners are trying to fix the situation.
Some of those who didn't know that they were not fueling up their cars with gas at the Murphy USA gas station along Highway 27 said that the diesel stopped their vehicles from moving, KATU 2 reported.
The gas mix-up comes amid record-high gas prices across the country in recent months. As of Friday afternoon, the average price for gas in Georgia is $4.350 per gallon, according to the AAA. Georgia is currently one of the states with the cheapest gas prices nationwide.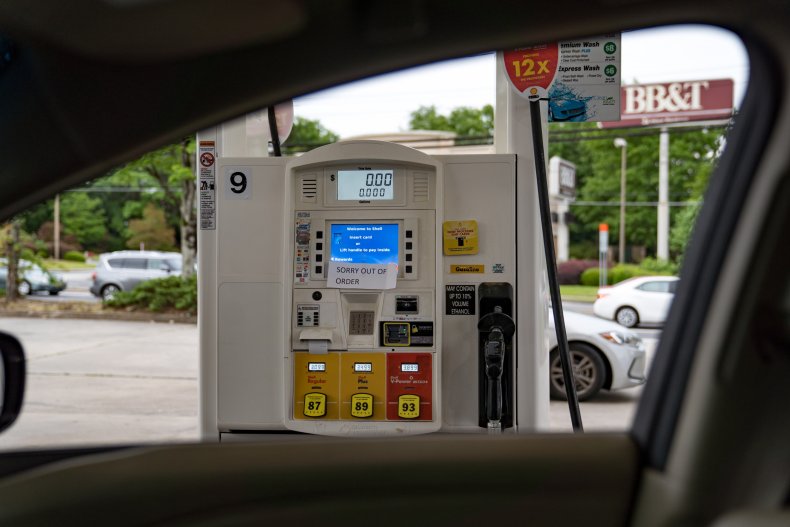 One of the customers Dana Hallman told Fox 17 that she instantly noticed issues with her car and tried to call Murphy USA, but she only reached their answering machine.
"As I was driving, I noticed the car felt like it didn't have power to go," Hallman said. "I made a couple of stops and it wouldn't start back up...Finally, it did and I was able to make it home but it would barely run."
Another customer, Marty Walker, said, "I got out on the interstate or on the highway and it was sluggish you know just not acting right you know kind of bogging down."
However, owners of the gas station told Fox 17 that they wanted to fix the situation, and, therefore, workers moved later that day to replace the tank with the right type of fuel.
Meanwhile, Jermiah Nez, the PR at Automotive Specialists, said that they have been receiving calls all day from customers who are facing issues with their cars after the gas mix-up.
"One after another there's a lot of people stalling out now people have a fuel problem," Nez told Fox 17, adding that the repair time could take up to two hours and the cost would be $200.
Workers at Mitchell's Fast Lube, another mechanic shop in the area, found diesel fuel in the tanks of several cars. One worker said that six repairs were completed on Thursday for cars that had reportedly been at Murphy USA, according to the news outlet.
The current national gas price average is $4.842 a gallon as of Friday afternoon, according to the AAA. The national average came down from $5 a gallon on June 17 and from $4.926 a week later.
However, Californians are still paying the highest gas prices in the country with the average price currently at $6.270 per gallon.
The price of fuel is usually set based on crude oil supply and prices, refinery capacity, local competition and consumer demand. The war in Ukraine and the COVID-19 pandemic are also factors that are currently creating an impact on prices.