Hospital Bans, Then Allows Plan B Amid Unclear Abortion Laws
Perceived ambiguity in a newly-implemented abortion law caused one Midwestern hospital system to ban and then later decide to provide the contraceptive Plan B.
Saint Luke's Health System, which has hospitals in Missouri and Kansas, will continue to make the contraceptive Plan B available to its patients, according to a statement on the system's Facebook page. The announcement from the health system comes hours after it had initially announced that it would no longer do so, according to local Fox affiliate, WDAF-TV.
On Friday, the Supreme Court, in a 6-3 decision in the Dobbs v. Jackson Women's Health Organization case, overturned Roe v. Wade, the landmark 1973 decision that legalized abortion nationwide.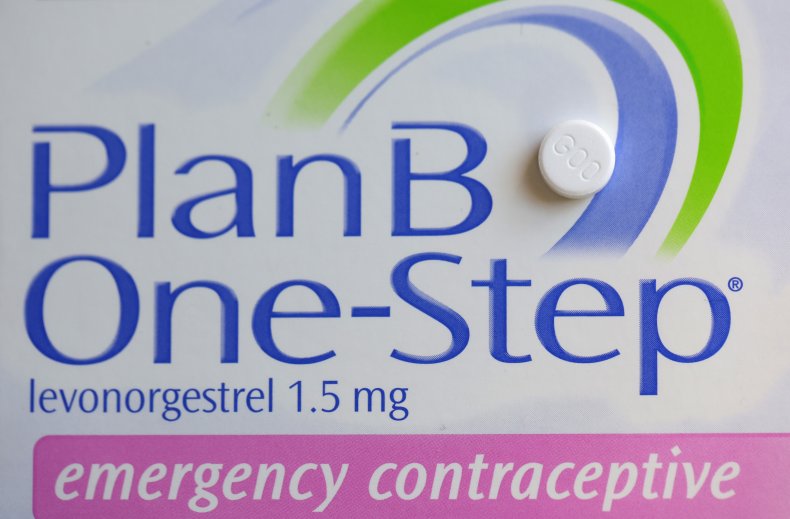 Mere minutes after the announcement that the highest court in the land had overturned abortion, Missouri became the first state in the country to invoke a trigger law.
The law essentially banned all abortions in the Midwestern state, except in the event of medical emergencies and does not provide exemptions for cases of rape or incest.
Eric Schmitt, Missouri's attorney general, issued a statement on Friday stating that "my office has effectively banned abortion, becoming the first state in the country following the court's ruling."
WDAF reported that the new Missouri law, at first, had the system in a state of confusion as to what was and was not legal.
While in its Wednesday social media post, the system said it came to its final decision to make Plan B available "following further interview." But added that it was "aware of and continues to closely monitor legal developments regarding Missouri's trigger law."
The Missouri Attorney General's office made clear that the health system is within its legal right to provide patients the contraceptive.
"Missouri law does not prohibit the use or provision of Plan B or contraception," Chris Nuelle, a spokesman for the Missouri Attorney General told WDAF.
The Show-Me State is not the only state in the country with similar trigger laws in place.
Arkansas, Idaho, Kentucky, Louisiana, Mississippi, North Dakota, Oklahoma, South Dakota, Tennessee, Texas, Utah and Wyoming all have trigger laws on the controversial medical procedure.
Indiana could soon join that list of states with strong anti-abortion laws.
After the ruling from the court, Indiana Republican Governor Eric Holcomb announced on Twitter that he expects lawmakers in Indiana's Republican-controlled Legislature to take up the issue of abortion during a special July 6 session.
Newsweek reached out to Saint Luke's Health System for comment.