Joe Biden a 'Moron' for Making Deal With Mitch McConnell–Ana Kasparian
President Joe Biden was branded a "moron" by progressive political commentator Ana Kasparian following a report that said he was poised to nominate an anti-abortion lawyer for a lifetime appointment as a federal judge in Kentucky.
The nomination of Chad Meredith, a conservative, appears to be the result of a deal brokered with Senate Minority Leader Mitch McConnell, the Louisville Courier Journal reported on Wednesday.
In exchange, McConnell, who represents Kentucky, had apparently agreed to not hold up Biden's other federal nominations in the Senate.
The report comes as Biden faces growing calls to take sweeping action to help women access abortion after the Supreme Court overturned Roe v. Wade in a bombshell decision that researchers say will lead to about half of U.S. states moving to ban the procedure.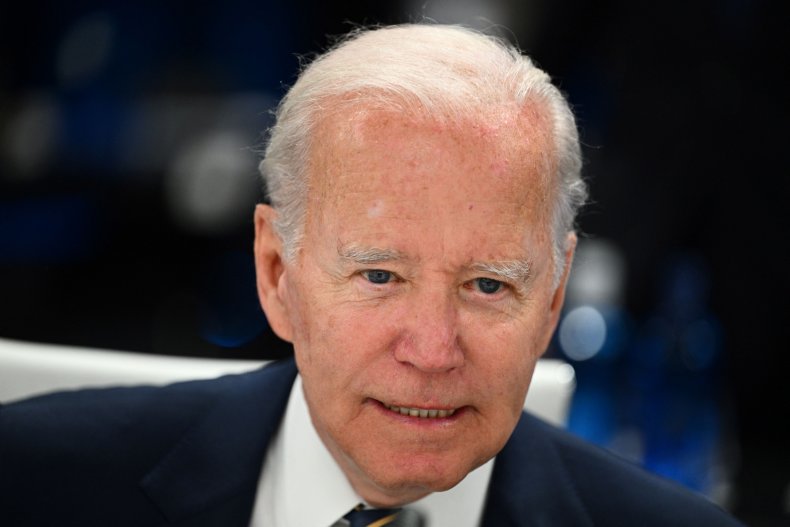 Shortly after the ruling on Friday, he vowed to "do all in my power to protect a woman's right in states where they will face the consequences of today's decision."
But Kasparian said that Meredith's reported nomination shows Biden "is not our friend."
"First of all, the deal is garbage. Like I would not take that deal. I would not even entertain that deal," Kasparian said in an episode of online show The Young Turks on Wednesday.
"But putting that aside for a second, even if that's really what you want, Biden, if you really desperately just want Mitch McConnell to stop, stop holding up these confirmations, do you actually take him at his word? You moron.
"You're going to allow for a lifetime appointment of a federal judge who is against reproductive rights, who has made a career out of it?"
She added: "Eff the Democrats. Eff Biden. I do not support him. I will not vote for him. I will not tell a single soul to vote for him. He is not our friend. Just not. And I don't want to hear from a damn centrist about how dangerous the Republican Party is. I'm just not interested because even when Democrats are in charge, they let the Republican Party take over. They just do."
She continued her criticism, branding Biden "a feckless, disgusting, corrupt tool" for corporate America and religious zealots.
"Don't you have a majority in the Senate? Why do you need the Republican Party to play ball with you on this? And why do you even need to meet them to be confirmed? I mean, how many people served in Trump's administration who had never been confirmed?"
Democrats would be making a "huge mistake" if Biden were to run for reelection in 2024, she added.
Kasparian also excoriated Democrats, saying that even after a leaked draft opinion published by Politico indicated the Supreme Court was going to overturn Roe, Democratic leadership still backed Rep. Henry Cuellar, who openly opposes abortion rights, over his progressive challenger Jessica Cisneros.
"They're no longer an obstacle to the destruction of our liberty that the Republican Party is fighting so aggressively for… How are they going to, like, fear monger about the right wing when they aid and abet them and what they have on their agenda? No, it's beyond shameful. I do not support Joe Biden. I will not vote for him under any circumstance. Sorry. This is it. This is the nail in the coffin for me."
On Twitter, she added that Democrats raised millions of dollars from voters "who were duped into thinking they'd protect abortion rights."
"So all the enablers can keep crying in my mentions," Kasparian wrote. "We're just different. I want more than Kente cloth kneel sessions and poems for my vote. You guys can keep defending losers who sucker punch you endlessly. But stop pretending like you care about these issues. You don't."
Kasparian and the White House have been contacted for comment.