Meghan McCain: I Won't Be 'The View' Villain or Go 'Full MAGA' Just for TV
Meghan McCain is one lady who is not for turning. As millions of Republicans devotedly remain onboard the Trump Train, the conservative firebrand counts herself among the GOP members never to have been a passenger.
"I didn't vote for him either time," McCain told Newsweek of former President Donald Trump as she discussed her book Bad Republican, named for a moniker bestowed upon her several years ago for eschewing the wave of populism that has engulfed the party.
For McCain, her refusal to go "full MAGA, red meat, alt right conservative" or renounce the Republican party in light of the aforementioned group's domination has meant that she is among the lesser-heard voices on conservative airwaves.
"I don't want to say it's completely in the minority, but it's certainly not as loud," she explained of her stance. "There's this feeling where if you're not a full populist and believe in the MAGA movement that you're not welcome."
Though it is a stance she is defiantly proud to take, McCain found herself walking something of a political tightrope during her time on The View, where she served as the panel's conservative voice for four years until the summer of 2021.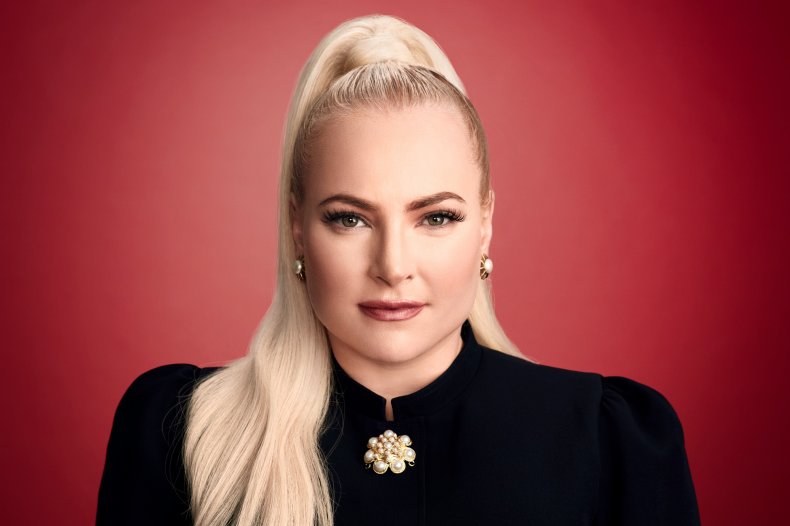 Defending the Indefensible
The timing of her appointment meant that McCain, 37, was often left having to defend Trump—a factor that has made it difficult for her to consider going back in front of the camera in the near future.
"I don't want to have to defend things that are indefensible," she said. "The sins of the Republican Party and the sins of President Trump are not the sins of Meghan. I'm still conservative. You know, obviously, that's never going to change.
"What happens in the future going forward is anyone's guess. Just simply because obviously if President Trump is the nominee [in 2024] I will not be voting for him or supporting him. And you know, I think that to go on TV, people want me to defend everything GOP... I just got really worn out about it."
"I got really worn out from being a villain," McCain went on. "I don't want to do that anymore. I know who I am. I know what I believe. And I stand by everything that I believe. It's more the screaming at each other, crossfire, we hate each other, we have to yell. It's great for TV. And it's great for ratings. It's not great for me as a person."
The View in the Rear-View Mirror
Going against the grain has proved to be familiar territory for McCain, who added a chapter in Bad Republican about her tumultuous time on The View (she made the decision to quit the ABC show following an on-air spat with co-host Joy Behar).
"I think there's this feeling about The View that it's like the Mafia, that when you leave, you need to do it quietly, and you need to do it on their terms," she told Newsweek. "And I left on my own. I had two years left on my contract.
"And I obviously wasn't quiet, because I ended up adding a chapter explaining why I left The View because everyone was so curious. And I know as a consumer, when I read other books by people who I've watched on television, I always want to know a little bit about the context of their decision."
"I have been in this industry a really long time," she continued, "and I knew I'm never going to appear on The View again. I'm completely, 100 percent comfortable with that. I wouldn't be comfortable appearing on that show, and I don't think they would be comfortable having me. And I'm so fine with that it's ridiculous."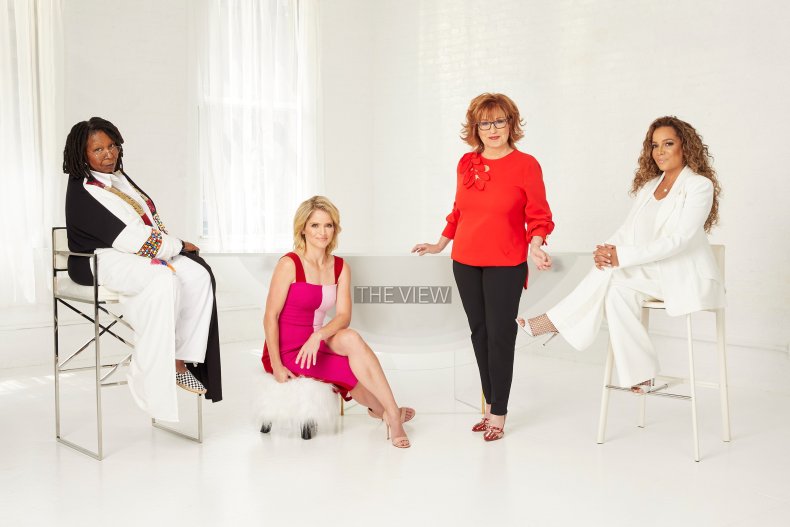 McCain hopes that telling her story about her time on the show—which saw her going toe-to-toe with her co-hosts on an exhaustingly frequent basis—will prevent other women in media, "especially in television, no matter who they are, [from being] treated the same way I was."
"I'm a grown woman, I have a wonderful life," she added. "I'm not asking for a pity party. It's more that I just want the treatment of women in media, particularly conservative women, to change. And I hope that will happen to whomever comes after me."
Now a columnist for the Daily Mail, McCain has left The View in her rear-view mirror, excluding the show from her television consumption, save for headline-making moments that have permeated her Twitter feed in recent months.
"Not trying to sound snobby, because I watch the Real Housewives and Bravo and things like that, too. But when it comes to my daily news, I consume pretty straight political news and commentary," she said. "The View just doesn't come into it."
With her daily schedule no longer including furious on-air debate, McCain recently finalized a first look film and television producing deal with Teton Ridge Entertainment, a prospect she is "so excited" about working on.
She is also is enjoying spending time with Liberty Sage, the 19-month-old daughter she shares with her husband, The Federalist co-founder and publisher Ben Domenech.
Sarah Palin for Congress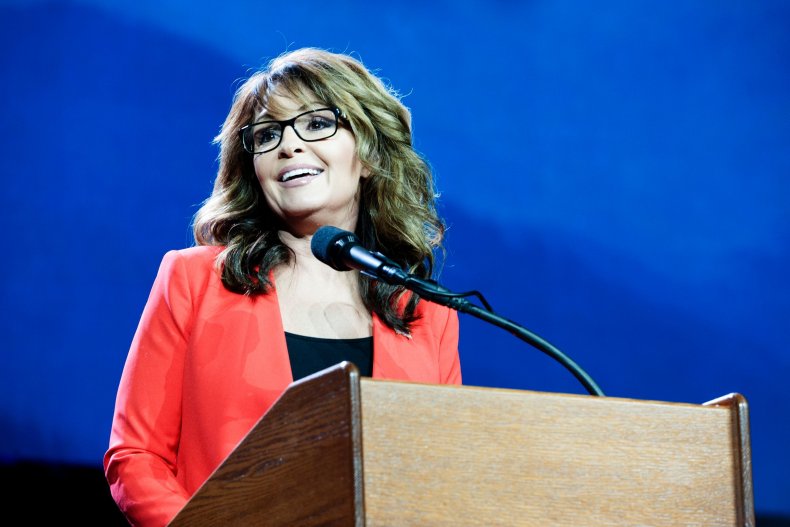 However, one element of McCain's past may become a little more difficult to ignore. Sarah Palin, who ran for vice president on the late Senator John McCain's ticket in 2008, recently announced that she is running for a congressional seat in Alaska.
Despite Palin having been her father's running mate, McCain told Newsweek in no uncertain terms that she will not be supporting the former governor of Alaska.
"I never count her out," McCain shared. "I never think like, 'Oh, you know, she can't get elected,' because she still does have a fan base. And she's obviously endorsed by President Trump. But, you know, am I going to be campaigning with her and supporting her? No.
"Again, these are just like, not my kind of politicians, not my kind of candidates. I'm just not—especially right now at this place in my life—I'm not like a 'drink liberal tears, own the libs' person. I don't have that capacity to feel intensity about my beliefs and intensity about people that I think are doing the wrong thing.
"I would like a sort of higher level of discussion or debate. And anyone who's going to be like full-throated MAGA is never going to be the candidate for me, or someone I that I look to. And she is."
The Trump Factor
Palin's run served as something of an opportunity for Trump to take a swipe at his late adversary Senator McCain, stating in his endorsement that she "lifted the McCain presidential campaign out of the dumps despite the fact that she had to endure some very evil, stupid, and jealous people within the campaign itself."
In turn, Meghan McCain took aim at the real estate mogul's entire family as she told Newsweek that Trump's legacy will never hold a candle to that of her father, who passed away in 2018 after battling a brain tumor.
"Nothing surprises me with Trump," she said. "You know, our family and his family have a blood feud. I will never support him. Anyone that with the last name Trump, I don't want to have anything to do with them under any circumstances."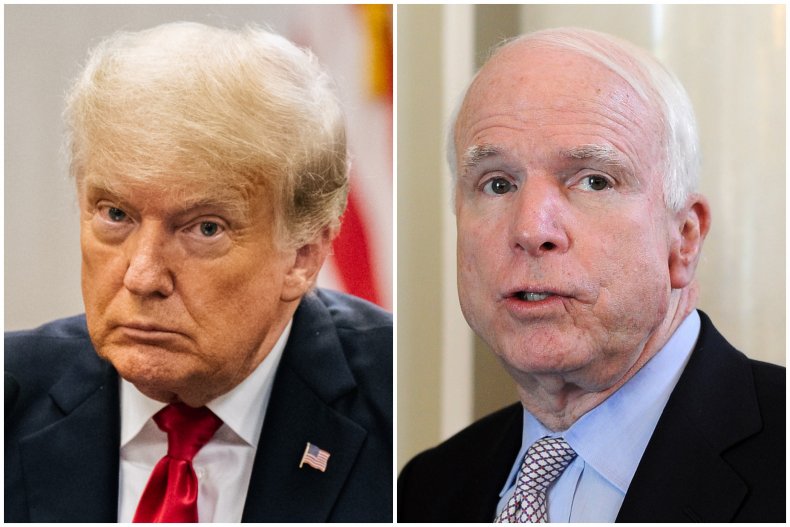 She also shared her belief that Trump is "obsessed" with her father, a man she said the erstwhile president "thinks and talks" about on a regular basis.
"I wasn't surprised he took a shot at my dad, just because I have been told through different channels of people that know President Trump socially that he's absolutely obsessed with my dad, like obsessed, like, thinks and talks about him frequently," she said in tones that fluctuated between pride for her father and exasperation at Trump.
"My dad is, in my humble opinion, one of the greatest Americans that ever lived, period," she continued. "I think it just goes back to [Trump] knows that my dad is beloved and celebrated and will be intensely remembered and is, you know, buried at the Naval Academy, where midshipmen [also pay their respects].
"I know, because I visit his grave, not infrequently, midshipmen come by and visit it and pay respects to him. Often his grave always has so many things all over it, like flowers and coins and cacti and flags, and just tokens of things where people are paying their respects.
"And I just don't believe that his legacy is going to be the same. His legacy will be one of division and conflict and January 6. And, you know, I think that's why he's so obsessed with him. And you know, I no longer care really. It doesn't mean I enjoy it.
"But my family, and I feel like I can speak for all of my six siblings and my mother, in the sense like, we do not give a f*** what a Trump thinks of my family. I never will."
Bad Republican, which is currently available in audio format on Audible, will be available at all bookstores in hardcopy from April 26.