Noah Schnapp Talks 'Stranger Things 4' Character's Infamous Bowl Cut
Stranger Things 4 star Noah Schnapp discusses his character's infamous bowl cut while reading fan tweets in a new social media thread.
The newest season of Stranger Things will premiere on Netflix on May 27. In celebration of the release, the cast reacted to some fan tweets. Earlier this week, it was Finn Wolfhard, Charlie Heaton and Eduardo Franco. Next, Noah Schnapp reacted to tweets involving the newest season, being a part of a Panic! At The Disco music video and discussing his character, Will Byers—and more specifically, Byers' haircut.
One fan tweeted, "how come in stranger things 4 everyone gets fun new haircuts but poor noah has had to suffer with that heinous bowl cut EVERY SEASON."
Schnapp agreed with the Twitter user, "Thank you, Lo. I will remember your page and I am sending this right to the Duffers because they need to change my haircut."
He then goes into detail about how the cast has one more season left and he questions if he will get a new hairdo for the fifth and final season.
"It is also the classic kind of Will Byers, you know, it's just so true to him and I don't know what other haircut he could rock. So, we'll see what's in store for next season," he concludes.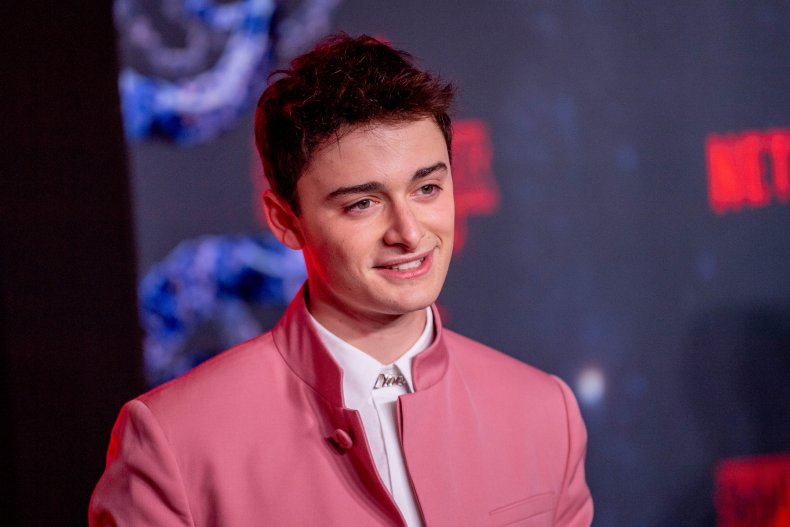 Many fans have the same thoughts on Schnapp's character's hair.
"Sooo I'm half way through Stranger Things Season 2 and it's official: no one, and I mean NO ONE has worse luck than Will Byers smh," one fan tweeted, "Somehow his haircut is the LEAST of his problems?!?!"
"will byers haircut gets worse every season, it's looking like he took a bowl put it over his head and cut the hair that was coming out," tweeted another.
"if you ranked all of will byers mental and emotional burdens in a big list, having to walk around with that f**k a** bowl cut would be number ONE on that list," one said.
"stranger things would be so much better if they stopped giving will byers a bowl cut," said one Twitter user.
Another user said, "Waiting for the day they free Will Byers from the grasp of the bowl cut."
"look all im saying is why does will byers still have a bowl cut??? i understand that he was like 12 when the show started but hes Grown now... free him," a user exclaimed.
About three years after the third installment aired on Netflix, the highly anticipated Season 4 is returning on Friday. The season is being broken up into two volumes. The second volume will begin streaming on July 1. Other returning cast members include Millie Bobby Brown, Joe Keery, Sadie Sink, Gaten Matarazzo, Natalia Dyer, Maya Hawke, David Harbour, Winona Ryder and Caleb McLaughlin.