Supreme Court Overturns Roe V. Wade
The U.S. Supreme Court on Friday formally released a ruling that overturns the nearly 50-year-old decision of Roe v. Wade that protected a pregnant woman's right to choose to have an abortion.
In early May, Politico obtained a leaked draft opinion from the Supreme Court justices that was later confirmed by the court to be authentic. That leak showed a majority of justices were poised to strike down Roe v. Wade after hearing arguments on a Mississippi law that was a direct challenge to the landmark abortion rights case.
The decision overturns the 1973 ruling on Roe, which protected women who seek an abortion "without undue restrictive interference from the government," guaranteed under the Fourteenth Amendment. Planned Parenthood v. Casey from 1992, which mostly protected those same rights, is also repealed under the new ruling.
"We hold that Roe and Casey must be overruled," Alito wrote in the leaked draft opinion. "It is time to heed the Constitution and return the issue of abortion to the people's elected representatives."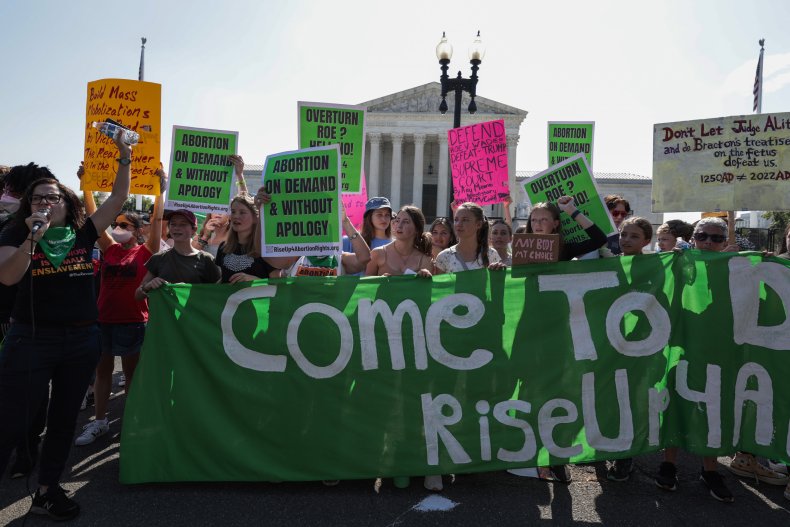 The case at the heart of the Supreme Court's decision is Dobbs v. Jackson Women's Health Organization. The court took up arguments in the Mississippi case in December, which centered around a state law that makes most abortions illegal after 15 weeks of pregnancy, or around two months earlier than Roe v. Wade.
The Mississippi Legislature enacted the law in 2018, but it never went into effect due to legal challenges. The Jackson Women's Health Organization provided evidence to a federal appeals court that showed that fetal viability is not possible at 15 weeks. Thomas E. Dobbs, the State Health Officer of the Mississippi Department of Health, filed a petition in 2021.
Protests involving both abortion-rights activists and anti-abortion activists broke out in May in the wake of the publication of the leaked draft decision. Large crowds gathered outside the Supreme Court in Washington D.C. hours after the leaked document was published, while protests involving abortion-rights activists also took place days later outside the homes of Supreme Court Justices John Roberts and Brett Kavanaugh.
On May 8, the Department of Justice charged California resident Nicholas Roske with attempted murder after he allegedly appeared in Kavanaugh's Maryland neighborhood with a gun. Officials reported the man was allegedly angry about the leaked draft opinion regarding Roe v. Wade.