Stimulus Check Update as One State to Send out $1,050 Tax Rebate
Millions of residents of one state will be receiving direct payments of up to $1,050 to help offset the high price of gas and other goods.
The payments to Californians will go out after Gov. Gavin Newsom and legislative leaders reached an agreement on the framework for the 2022/2023 state budget, the governor's office announced on Sunday.
The plan will use part of California's record-setting $97 billion budget surplus to return money directly to taxpayers.
Twenty-three million Californians will receive payments of up to $1,050 as part of a $17 billion "inflation relief" package, according to a news release from Newsom's office.
Under the agreement, those who earn less and have dependents will receive larger direct payments.
Single people who make less than $75,000 per year and couples who make less than $150,000 per year will get $350 per taxpayer plus an extra $350 if they have at least one dependent.
So a married couple earning less than $150,000 per year with one child would get $1,050.
Single people who make less than $125,000 per year and couples who make less than $250,000 per year would get $250 each and an extra $250 for dependents.
Single people making less than $250,000 per year and couples making less than $500,000 per year would get $200 each plus another $200 for dependents.
The package will also include a suspension of the state sales tax on diesel and additional funds to help California residents pay their rent and utility bills. It has also added $200 million for reproductive health care services in the wake of the Supreme Court's bombshell decision on Friday that overturned Roe v. Wade, the landmark 1973 ruling that had provided a constitutional right to abortion.
"California's budget addresses the state's most pressing needs, and prioritizes getting dollars back into the pockets of millions of Californians who are grappling with global inflation and rising prices of everything from gas to groceries," Newsom, Senate President pro tempore Toni Atkins and Assembly Speaker Anthony Rendon said in a joint statement.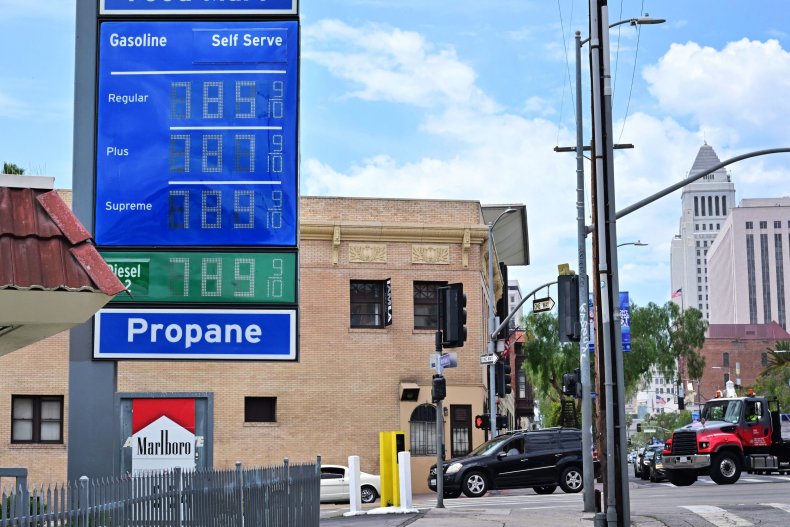 "In the face of growing economic uncertainty, this budget invests in California's values while further filling the state's budget reserves and building in triggers for future state spending to ensure budget stability for years to come."
Newsom had initially proposed sending $400 payments to registered vehicle owners to make up for high gas prices, but that plan failed to gain the support of lawmakers.
It comes as the statewide average price for a gallon of regular gasoline in California hit an all-time high of $6.44 earlier this month.
The average price was $6.32 cents for a gallon of regular gas on Sunday, while the national average was $4.9, according to the AAA.