Biden Will Have to Admit the Economy Is in a Recession: Economist
Economist Peter Schiff is warning that the United States will be facing an economic crisis worse than the Great Recession of 2008 following a new government report showing a 1.6 percent decrease in real gross domestic product (GDP) in the first quarter of 2022.
In an interview with Newsweek, Schiff said he was expecting a recession last year "so when we got that negative [GDP] number [today] it was pretty much what I was expecting."
He blamed both President Joe Biden and former President Donald Trump's administrations, as well as members of Congress, for signing off on trillions of dollars during the pandemic.
"Joe Biden will soon be forced to admit that America's red hot economy has actually been in a recession all year, which will only get far worse with high inflation and more rate hikes," Schiff posted on Twitter on Wednesday.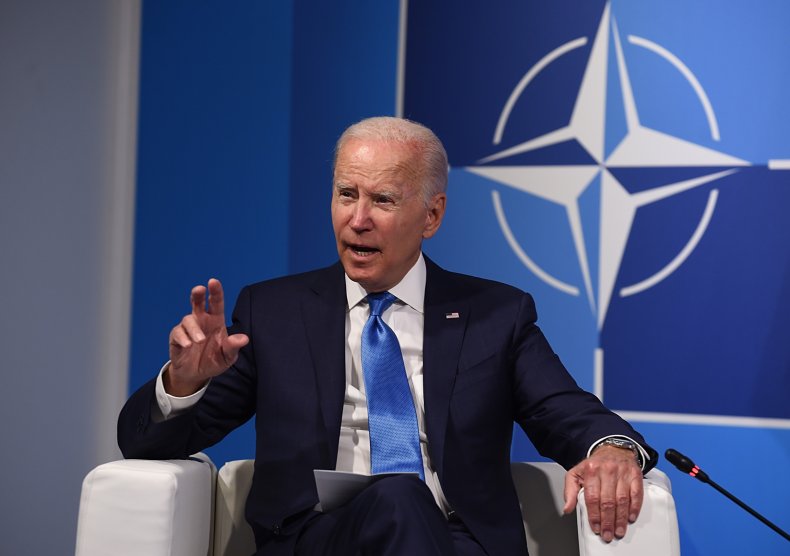 Wednesday's Bureau of Economic Analysis report of the first three months of 2022 was worse than the previously estimated, showing GDP shrinking by 1.5 percent. In the final quarter of 2021, real GDP increased by 6.9 percent.
The drop in GDP is being blamed on decreases in exports, federal government spending, private inventory investment, and state and local government spending. This is the first drop in real GDP since the second quarter of 2020, in the midst of the COVID-19 pandemic.
Schiff told Newsweek references by the White House and Federal Reserve that the labor market is strong don't tell the entire picture "unless they no longer care about GDP."
Schiff brought up the Great Recession and how signs of a recession were evident in 2007, though he claimed the Federal Reserve was not honest about economic realities until the following year.
The same thing happened in 2020 during the pandemic, he added, saying the current economic "tsunami" was evident in 2020 when interest rates hit zero and the government was "printing money" for stimulus checks while many citizens were not working. He called the policy of encouraging people to collect and spend money while not being employed "asinine."
"I think this is another situation when we're in a recession when the Fed are lying or are just incompetent," he said. "I think the Fed's credibility will take another big hit. It's amazing they have any left."
Schiff is not alone. During an interview on CNBC's Squawk Box on Tuesday, ARK Invest founder CEO Cathie Wood said she also believes that the U.S. is already in a recession and that supply chain inventories are the worst she's seen in her 45 years in business.
Art Laffer, an economic adviser to former President Ronald Reagan, compared Biden's current economic reality to former President Jimmy Carter's during an interview with Newsweek.
"There's nothing that can bring an economy to its knees more than high inflation [and] high tax rates," Laffer said. "I think today's economy looks worse than it did under Jimmy Carter, and you saw what happened following Jimmy Carter. We had a political revolution that led to a long era of prosperity with Reagan through [former President Bill] Clinton."
Meanwhile, a consumer sentiment index published by the University of Michigan shows June consumer sentiment at 14.4 percent below the sentiment in May, "the lowest reading on record," according to Surveys of Consumers Director Joanne Hsu. It is a 41.5 percent year-over-year decline.
Last week during a Senate Banking, Housing and Urban Affairs Committee hearing, Federal Reserve Chairman Jerome Powell vowed to bring inflation down to 2 percent—a figure Schiff predicted that the nation "won't even get close to."
Powell, who also said future interest rate hikes are certainly on the table, said the economy remains "strong" but provided little clarity on how inflation affecting food and gasoline prices will be reduced. He also said inflation was evident months before Russia invaded Ukraine, dubbed by the White House as the "Putin price hike."
During a June 3 speech in Delaware, Biden touted a 3.6 percent unemployment rate while saying that the anxiousness of American families can be combated by tackling "inflation from a position of strength."
"In fact, America is stronger economic—in a stronger economic position today than just about any other country in the world," the president said.
While speaking with Newsweek, Laffer praised Paul Volcker, former head of the Federal Reserve under Carter and Reagan, for taking action to make it so people had "less money" and thereby decreased inflation.
Schiff shares Laffer's view of Volker. He credited COVID stimulus checks for being "kind of the match that lit" the current economic crisis—a situation caused by what he described as "dealing with the consequences of a decade of inflation" that has "nothing to do with Putin, nothing with supply chains."
"People have no idea how bad it's gonna get," Schiff said. "Either we're gonna have a massive recession/depression crisis or runaway inflation. Runaway inflation could create an even worse situation that could lead to hyperinflation...We've been on an unsustainable path for a long time and now we've arrived at that destination."
Newsweek reached out to the White House and the Federal Reserve for comment.