Actor in 'Spider-Man' Film Connects Past Racism to Religious Upbringing
The lead actor of an upcoming fan-made Spider-Man movie has apologized for his past use of "offensive language" blaming it on his religious upbringing.
Warden Wayne is an actor set to star as Peter Parker in the upcoming Spider-Man: Lotus, a fan movie not associated with Sony, Marvel Studios or Disney. Wayne recently come under fire for resurfaced messages sent by him which he has acknowledged were "homophobic and racially insensitive." In a lengthy apology posted to Twitter, he suggested his "homeschool conservative" upbringing meant his ideas of right and wrong "were skewed."
The writer and director of Spider-Man: Lotus, 18-year-old Gavin J. Konop, spoke out about Wayne's past comments, stating that he had "done everything in his power to hold him accountable."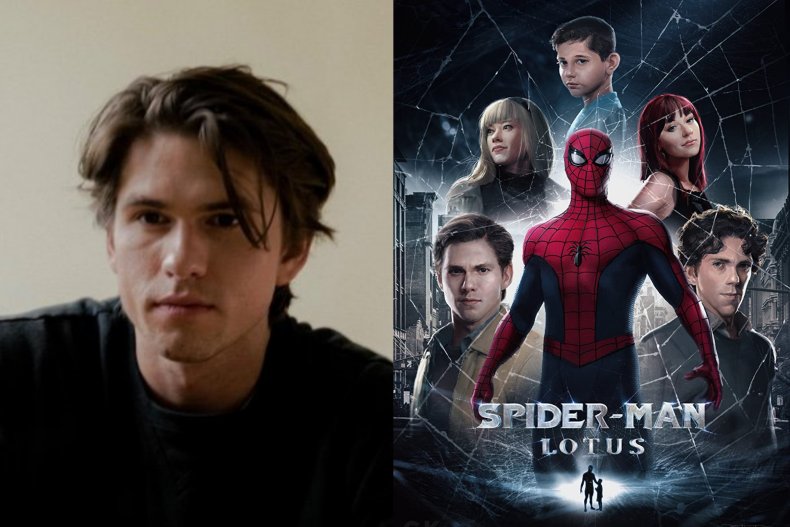 Warden Wayne's Apology
Actor Wayne posted a lengthy apology to social media on Sunday, explaining why he had previously said offensive things. Explaining his past mistakes, he wrote, "The groups I associated with online were not good people. But I wanted to fit in, and have friends. So I aligned myself and tried to act in ways they'd approve of."
He continued, "Which included saying offensive things for the sake of a reaction or making ignorant jokes. I was an immature kid with too much time and no sense of integrity. I was stupid."
Some of the resurfaced messages sent by Wayne include him repeatedly using the n-word. Wayne said he and his family, who lived in a small town in Arkansas, had been associated with groups such as the Duggars, a well-known devout Baptist family and the stars of the TLC show 19 Kids and Counting.
"I'm not defending anything. I take full responsibility and hold myself accountable. But I am going to say that those messages are from several years ago, when I was in high school," he said in subsequent tweets. Wayne, 22, went on to explain that the screenshots are recent, but the messages were sent years ago when he was a teenager.
Spider-Man: Lotus writer and director Konop wrote on Twitter that Wayne had been open with him about his "former ignorance." He told fans that the film "was not created to perpetuate hate, or bigotry, or racism. It was born to inspire [and] find hope."
What Is Spider-Man: Lotus?
The upcoming movie Spider-Man: Lotus is a fan-made, not-for-profit movie expected to be released later in 2022.
The movie has a budget of $25,899, according to MyComicReport. The trailer for the movie was released in October 2022 and currently has over 1.6 million views on Konop's YouTube channel.
Fan-made movies of comic book characters aren't a new phenomenon but the quality of Konop's attempt has caught the attention of millions.
Spider-Man: Lotus will tell the story of Peter Parker as he deals with the tragic death of his girlfriend, Gwen Stacy. He's called to meet a terminally ill child who wants to meet Spider-Man, as Peter contemplates whether he wants to continue life as the web-slinging hero. The adaptation is based on a number of comic book tales including The Kid Who Collects Spider-Man.
Konop told his Instagram followers last week that he is still working on the edit of the movie and is expecting a "late summer or early fall" release.
Newsweek reached out to Warden Wayne, Gavin J. Konop and Marvel Entertainment for comment.